Press Catch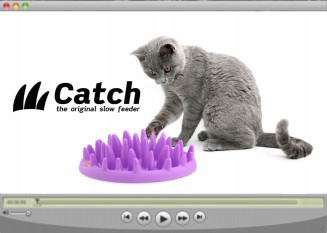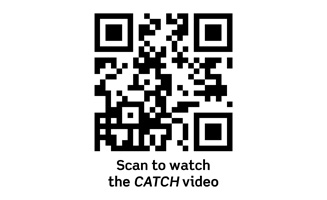 QR Code for CATCH video
This QR code can be scanned with a smartphone to watch the CATCH video
CATCH – Product description
Interactive feeder for cats
CATCH by NORTHMATE is an interactive feeder for cats, designed to stimulate their natural instincts and ability to catch food with their paws.
The desired amount of cat food is scattered across CATCH, and it is up to your cat to push and grab the food out between the many smoothly rounded spikes.
CATCH by NORTHMATE prolongs eating time significantly. This results in a happier and healthier cat.
CATCH by NORTHMATE is available in one size, designed for all breeds. The beautiful purple color reflects the majestic nature of the cat.
CATCH by NORTHMATE is made of hard plastic (without phthalates) and can therefore be used outside and cleaned in the dishwasher.
CATCH – The nature of cats
"One of the most fascinating things about cats is their complex nature – being both domesticated pets and wild nature from nose to tail.
During daytime they're loving members of our families with scratches behind the ear and sleepy moments at the lap. During night – however – their instincts tell them to go hunting for mice and birds around the neighborhood.
It's obvious that one of the greatest challenges for any cat owner is to make a home which manages to reflect both sides of this double nature.
Not all cats have free access to outside environments – and even fewer are able to hunt around the neighborhood at night.
Thus, many cats live a great deal of their life indoor without being able to follow their most basic instincts.
In NORTHMATE we believe that this modern dilemma is in fact quite easy to solve: If it's not possible for the cat to follow its instincts outdoor then this should be made possible indoor.
CATCH by NORTHMATE is an interactive feeder that stimulates your cat's instincts and turns your living room into an inspiring hunting zone."
Frederik Lindskov, product developer